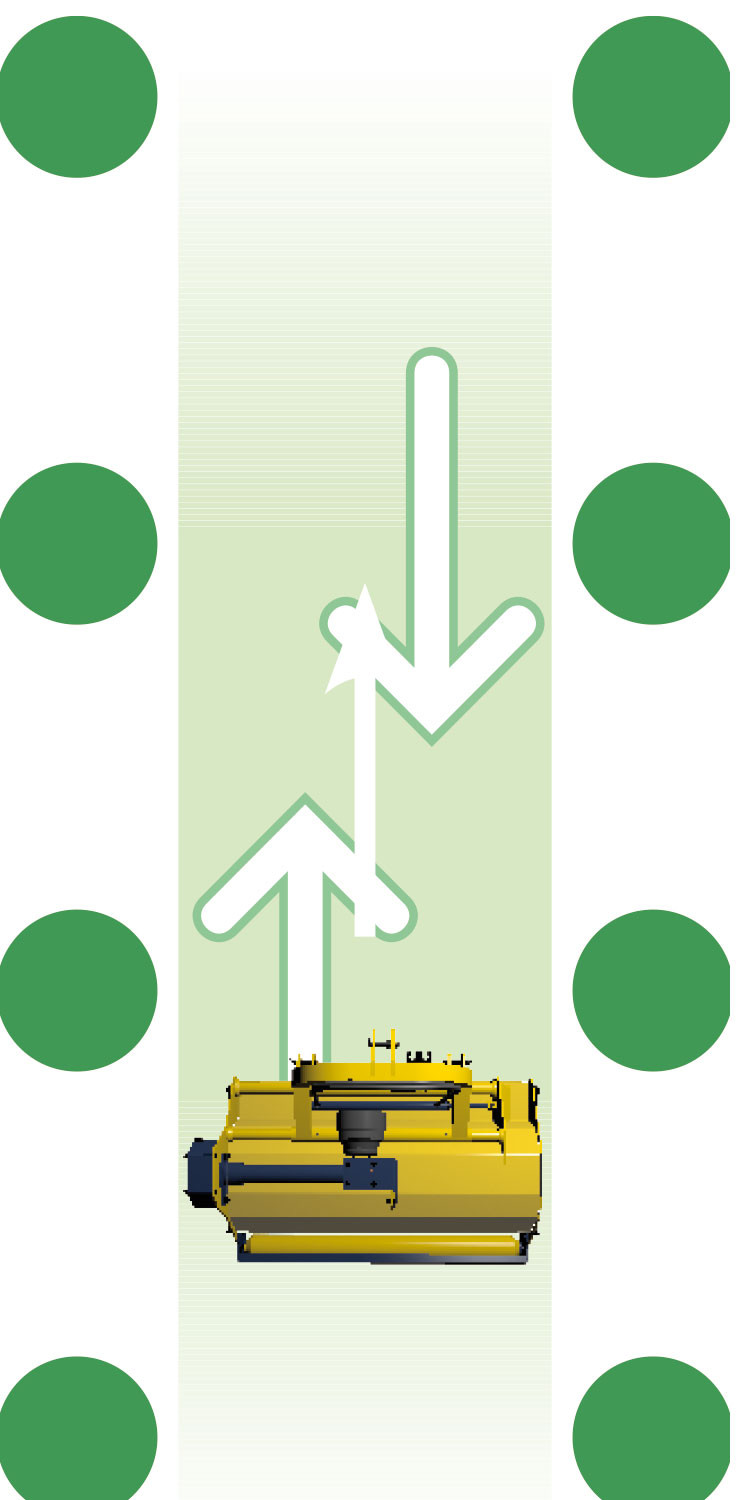 with no swing disk
Flaily is available in different working widths, from 1.00 m to 2.10 m, making it flexible and adaptable to different agricultural requirements.
Flaily standard version has the gearbox positioned very low, to keep the machine close to the ground. This is particularly important just before vintage, when it is essential not to damage grapes.
The large number of double sided blades, which rotate at over 2.100 revs/min cut grass and shoots in very small pieces. The roller on the rear, adjustable in height, can be adapted to any situation. Thanks to the side runners, Flaily is perfect for the
maintenance of grassy surfaces, even on steep terrain.
Flaily machines can also combine cutting with weeding; on request they can be fitted with the Herbymulching system, with significant economical advantages in terms of hectare/hour and fuel consumption.