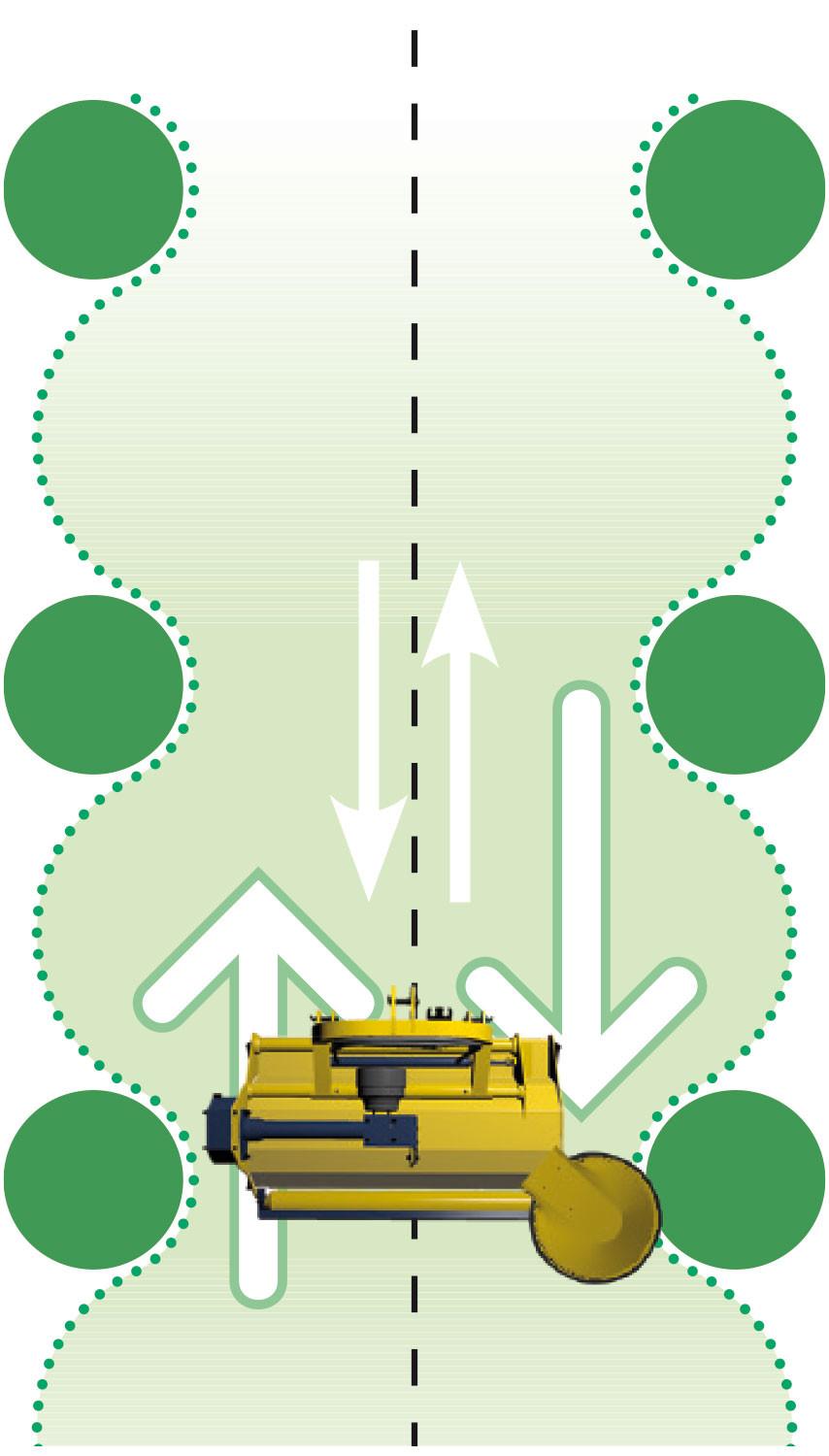 one swing disk
This machine can be used in different situations and meets a wide range of requirements. However, it is especially recommended for vineyards. The fact that the swing disk with blades, with a diameter of 45 cm or 55 cm, can be replaced with a rake, makes the Flaily machine with one swing disk the ideal solution to cut grass between rows as well as between one plant and the next. In particular, the rake ensures excellent results around plants, leaving no uncut grass and getting rid of root sprouts.
Compared to other cutting systems, the rake offers another great advantage that has a positive impact on costs: high driving speed.
The rake is fitted with a return spring that retracts if the rake hits an obstacle. The height can be adjusted and regulated with a screw or, on request, hydraulically. This makes sure the machine can be adapted easily and quickly to the work at hand.
The machine has proven effectiveness of this accessory on the field, demonstrating to be able to cut grass without damaging plants. The shaft's revolutions, the type of string and other technical details make this machine suitable in every situation without the risk of damaging the fixtures on the ground (poles, etc.).
The option to control the rake rotation electronically makes it ideal even on
vineyards with young, reimplanted, vines.