HM
Hermes Mulching Machine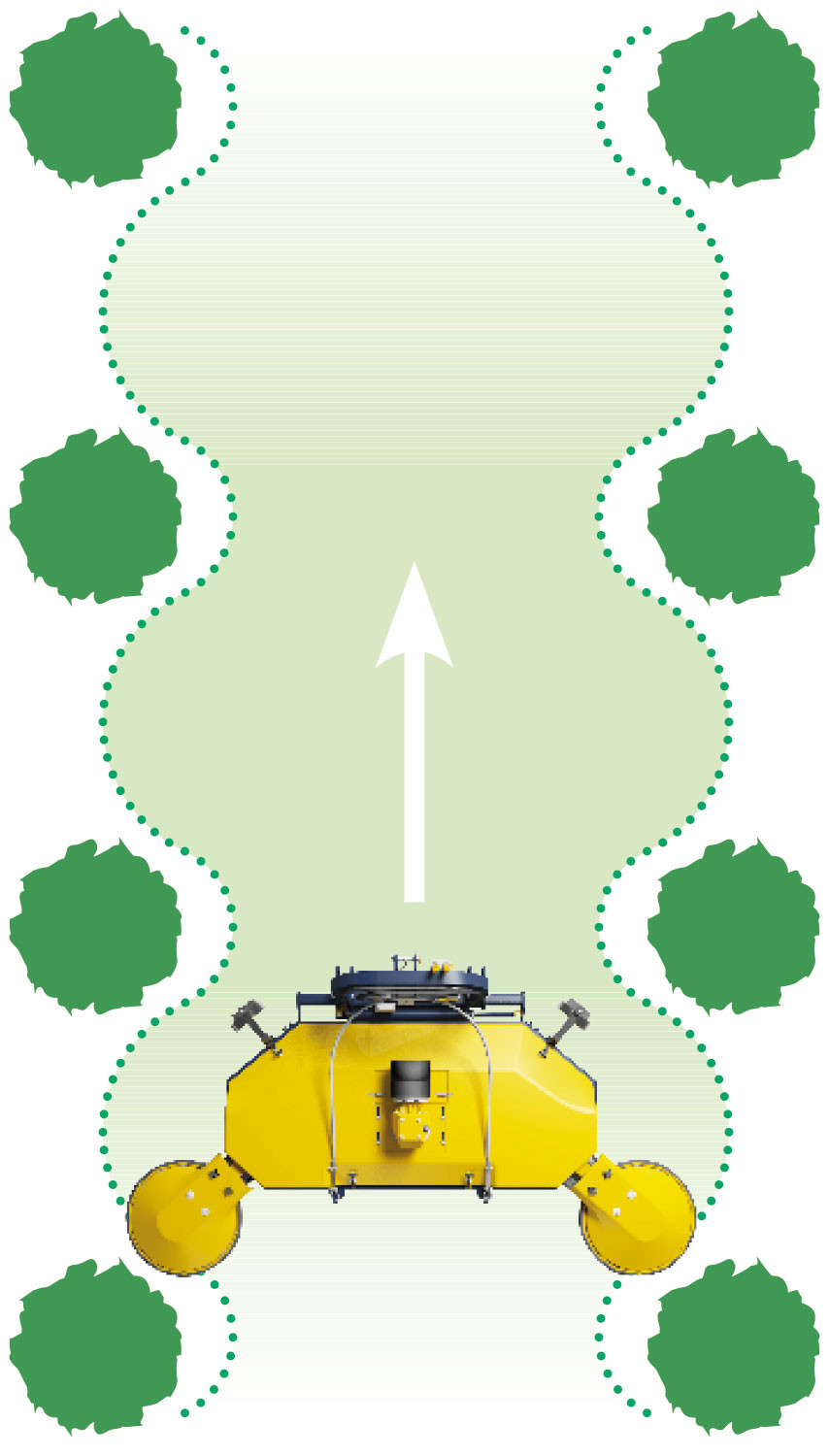 two swing disks
Flexibility is the word that best describes HM machines with two swing disks. The two swing disks ensure a variable swath, ideal for farms that have varying widths between the rows of trees, plants, etc. Grass is cut with optimal results by passing just once between rows and, if required, between one tree or plant and the next. These machines are ideal for organic farming, where farms cannot use chemicals and must cut grass mechanically.
The transfer case is positioned in the middle (except in the HM252L model), the machine needs only drive once through the middle of a row of trees or plants.
To offload cut grass in any situation, HM machines with two swing disks feature a transfer case, built in-house, with particular characteristics: a double output that allows the blades to rotate in two opposite directions. Three of the blades rotate clockwise (four in the HM302 model), while the other two (3 in the HM302 model), rotate anticlockwise. Considering that these machines can cut up to a width of 3.75 m, this feature is essential: cut grass is offloaded uniformly and distributed at both sides of the machine.
As the other machines in this series, in the HM with two swing disks the transmission works with belts and pulleys. These machines have been designed to be easy to maintain, therefore, changing a belt is an easy operation to perform. Staff do not require any specific knowledge and belts can be replaced easily and quickly by acting on the screws.