HM
Hermes Mulching Machine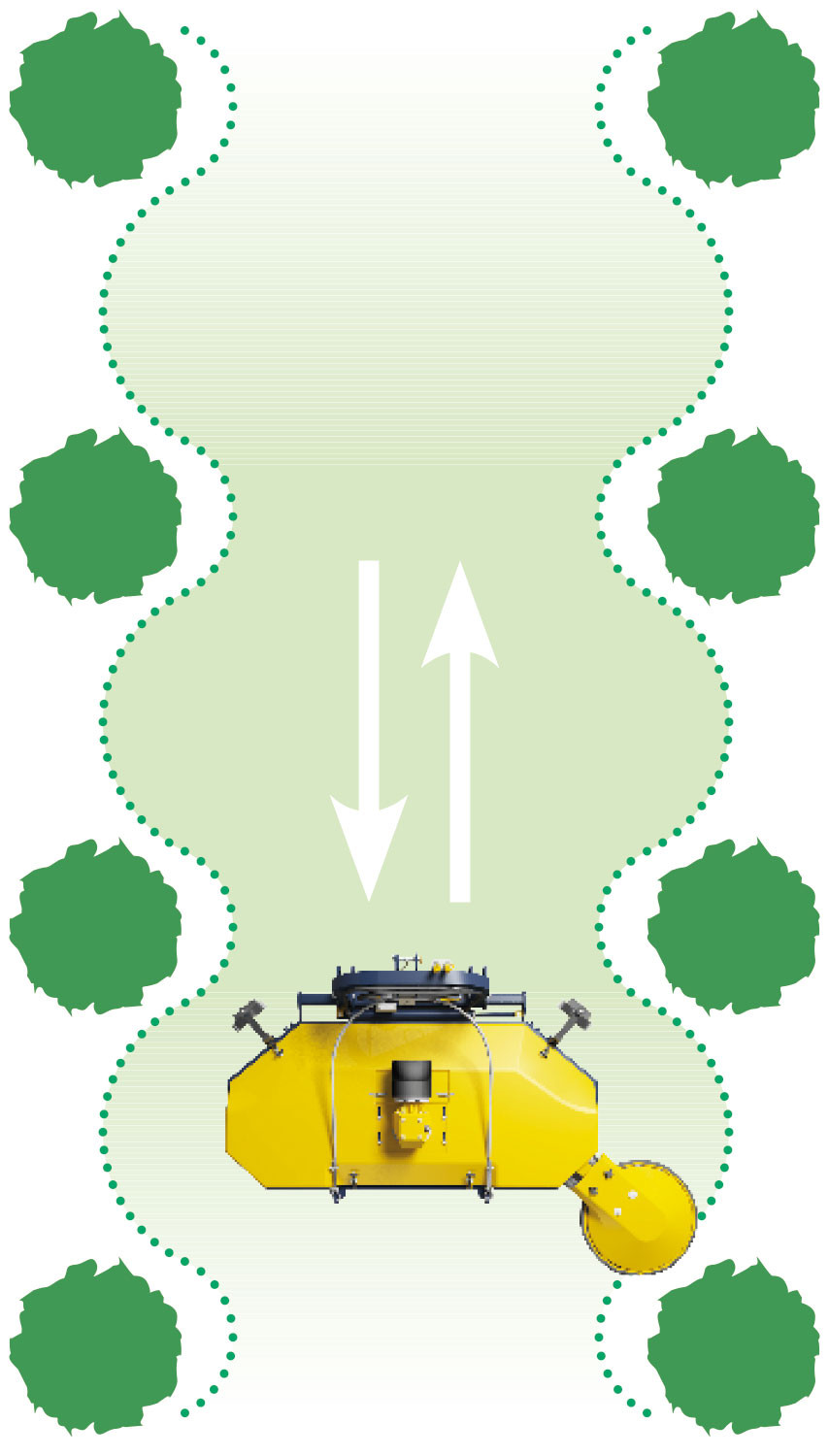 one swing disk
The HM with one swing disk is ideally suited where the machine needs to pass twice between rows of trees, plants, vines, etc. The swing disk has a spring return that makes the disk retract when it hits an obstacle; once the obstacle is passed, the disk returns in position. The option to adjust the cutting height hydraulically, while maintaining the spring return, makes the machine easier to operate. The swing disk has a plate below the blades and an articulated arm that allows the disk to move vertically (approx. 10 cm), to adjust should it hit the ground.
HM machines with one swing disk (except for the HM265C), feature the transfer case on the left in order to allow the machine to keep as much as possible to the right; ideal when cutting grass under trees with very low, long branches.
Hermes's spirit of innovation is expressed at its best in the HM301L Energy model of this series: this machine is particularly suited for solar panel maintenance, as the side shift of over 2.90 m from the middle of the tractor makes it ideal to cut grass underneath solar panels. With this machine, Hermes once again proves its ability to offer solutions for new issues by building technologically advanced machines.
HM machines can be fitted with swing disks of different diameters: 45 cm, 55 cm and 65 cm. This allows to adapt the swing disk to the cutting distance required, and choose the most appropriate overall cutting width.