HC
Hammer mulching machines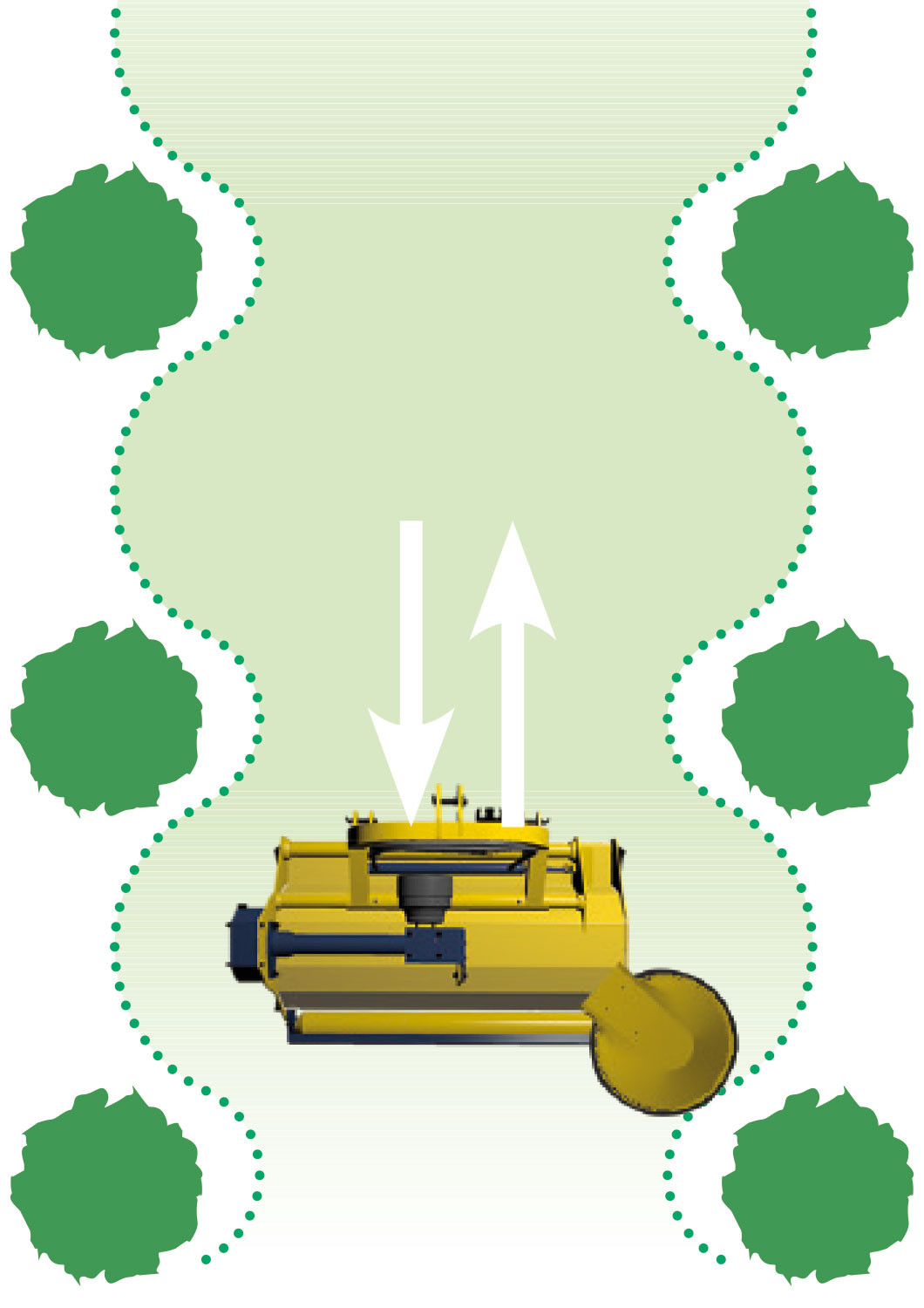 with one swing disk
Castor with one swing disk is ideal if the rows of trees are wide apart and require the machine to pass twice through each row. The swing disk cuts grass and weeds between trees and can be adjusted in height. The swing disk with cutting blades is interchangeable with a rake, which is particularly useful in vineyards, as it provides optimal results at a fast driving speed, without damaging the bark of the plants.
When Hermes started producing Castor machines with swing disks, its customers immediately appreciated the functionality of its system. Unlike the machines made by some of its competitors, the blade in the swing disk moves using a belt. to avoid direct blows to the hydraulic engine and oil overheating. A cast iron pump (in some models), a large hydraulic oil tank (combined with a cooling radiator), a three-way valve (which allows to exclude the swing disks), are the main components of the Castor machine system, which make it ideal for any type of work.
Castor default swing disk with cutting blade can have a diameter of 45 cm or 55 cm, to adapt to cutting grass even where the distance between trees is very narrow. To meet viticulture requirements, the machine can be equipped with rakes that can clear the ground quickly and efficiently.
Today this type of machine is particularly useful because many agricultural firms need to get rid of grass mechanically, rather than using chemicals.
Castor Chiant
i designed for the most demanding jobs. The extra robust frame and the large blade carrying rotor ensure the machine can be used in the most demanding conditions, where a normal machine could not operate.
TECHNICAL DATA: SELECT THE MODEL