HC
Hammer mulching machines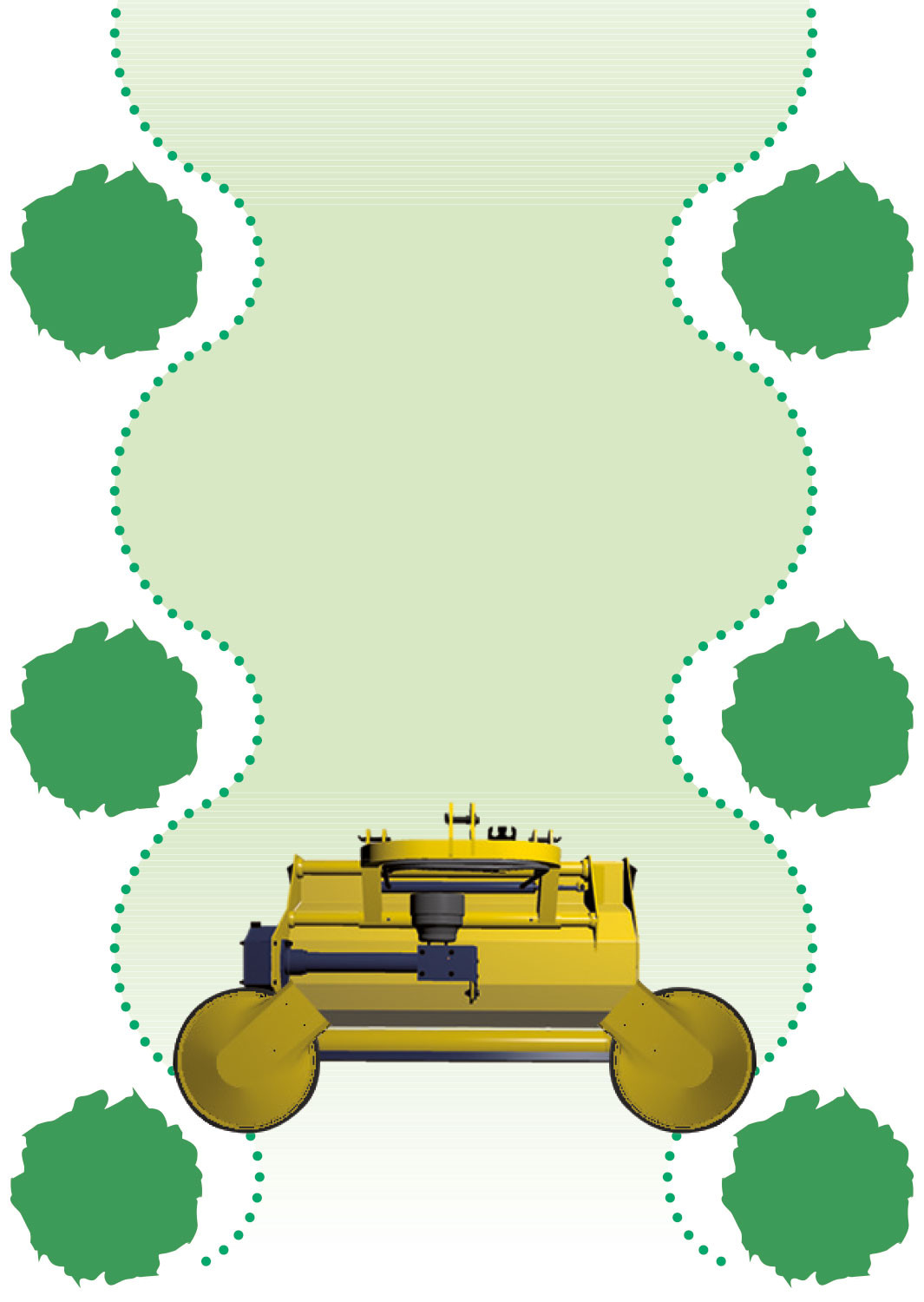 with two swing disks
The Castor with two swing disks is the flagship of the range. This model is ideally suited to cutting between rows of trees or plants in one single passage, with significant savings in terms of hectare/hour and fuel consumption. The different diameter swing disks and the option to replace the blades with two rakes, make this machine ideal for firms that have varying widths between the rows of trees, plants, etc.
Hermes's expertise in producing machines with swing disks is expressed at its best in the Castor hammer mulching machine with two swing disks. Thanks to the two swinging disks, interchangeable with rakes, the ground can be cleared by passing just once between the rows of trees, plants or vines. These machines are essential for agricultural firms who wish to reduce their impact on the environment, by getting rid of grass without use of chemicals.
Our Castor machines with two swing disks are very flexible and adaptable, as the two swing disks allow for a variable swath. In the event of hitting an obstacle, the spring return, featured in all our machines, avoids damage to the fixtures on the ground (poles, etc.) and to the machine. True to our mission to make strong, professional machines and to ensure they can work throughout the day even in hot weather conditions, Castor machines with two swing disks come with a standard oil cooling radiator.
Castor machines with two swing disks are modern machines created to satisfy all needs of today's farming.
Castor Chianti
designed for the most demanding jobs. The extra robust frame and the large blade carrying rotor ensure the machine can be used in the most demanding conditions, where a normal machine could not operate.
TECHNICAL DATA: SELECT THE MODEL